American Optical Co., Scovill Mfg. Co., props.
Waterbury Type Camera
4x5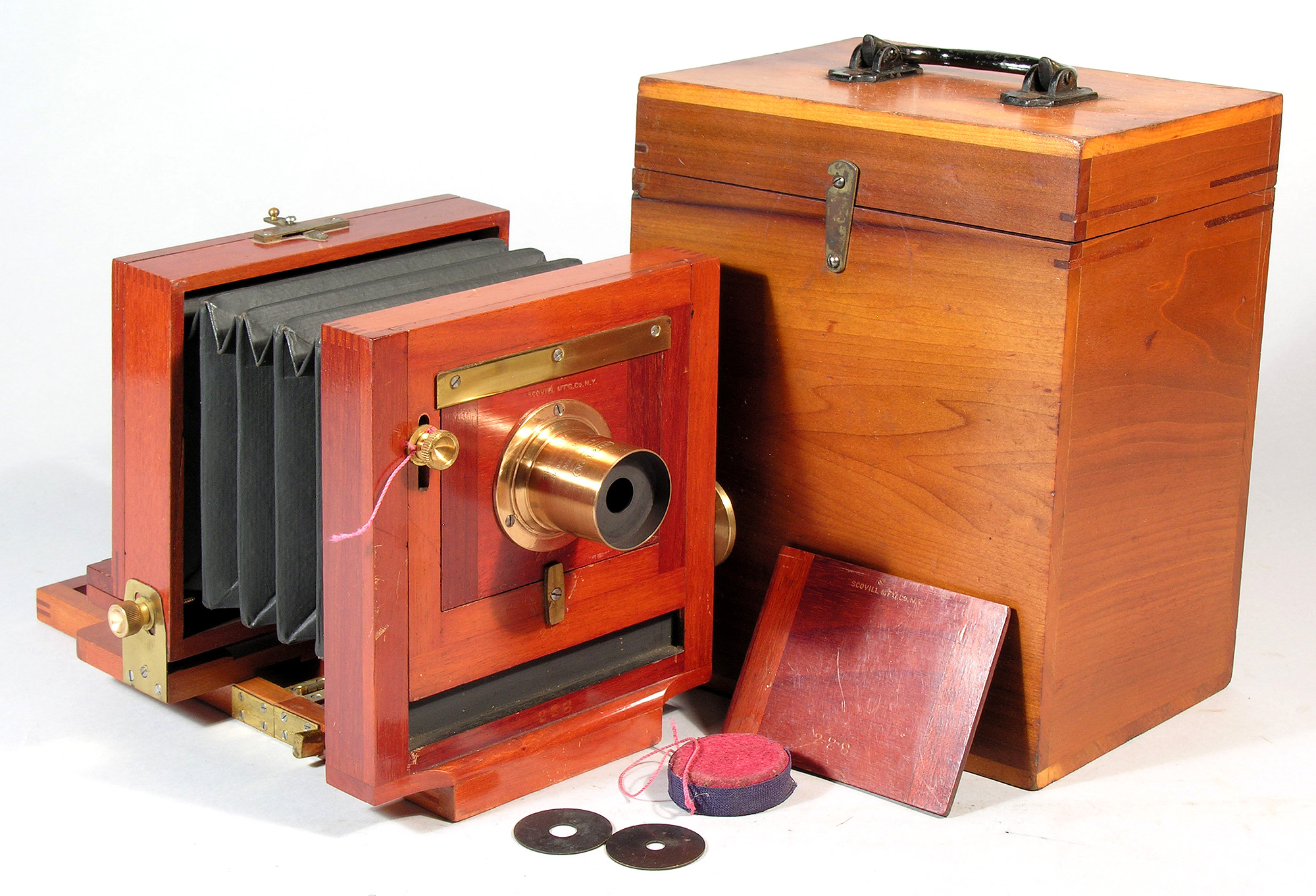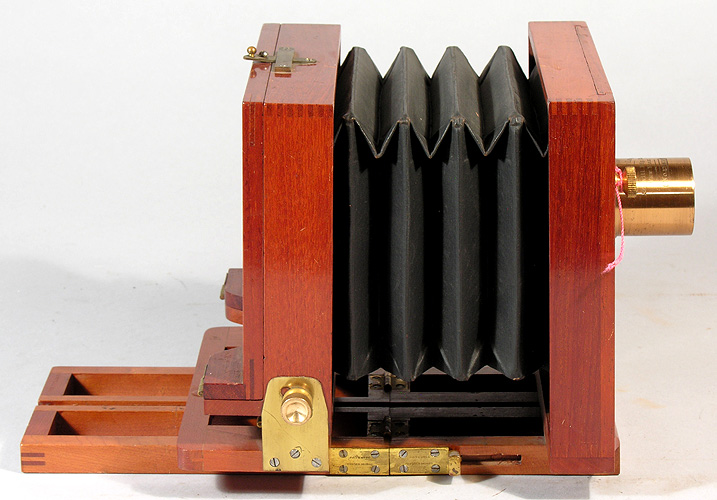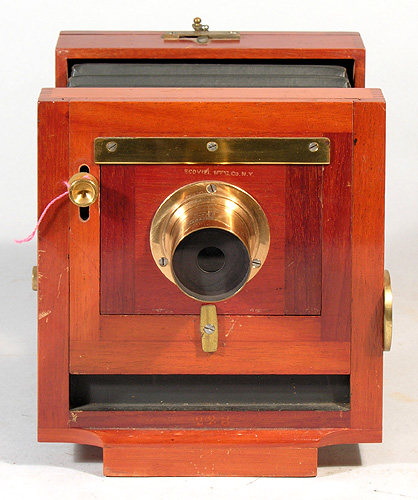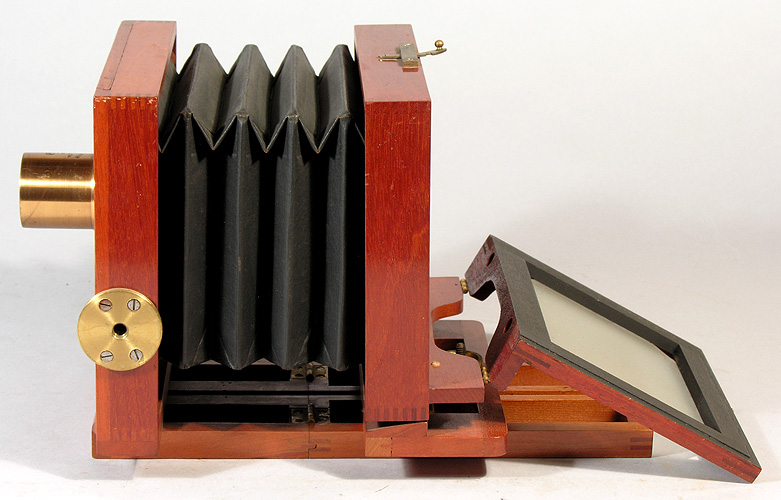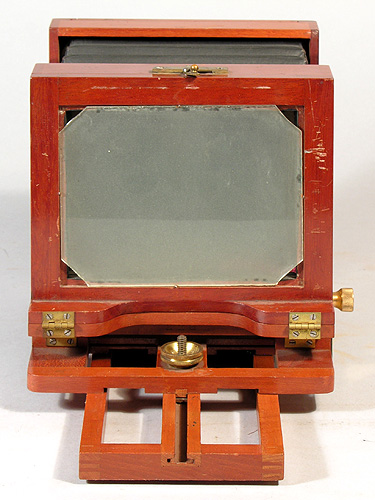 5x8 ground glass hinges at bottom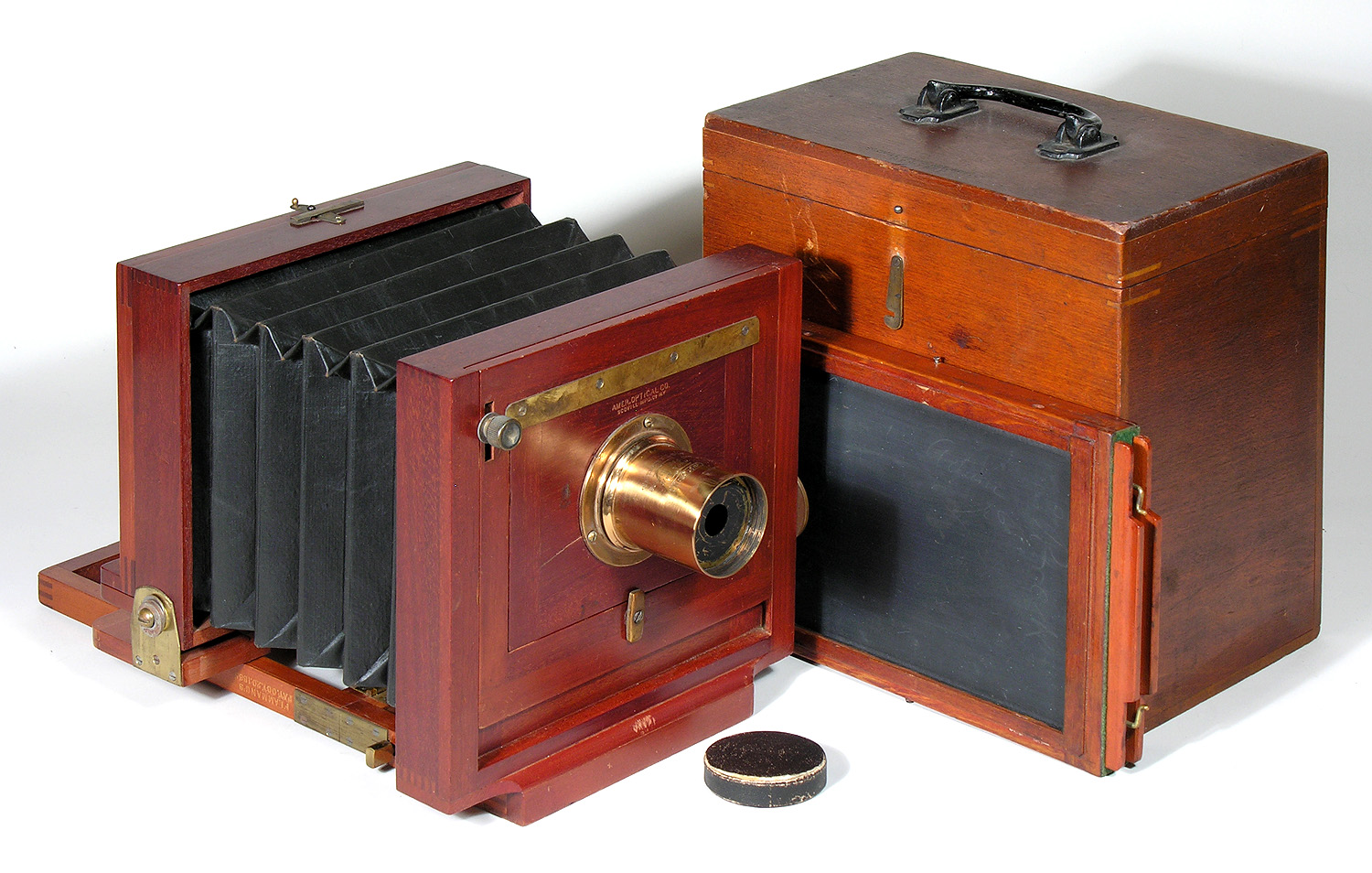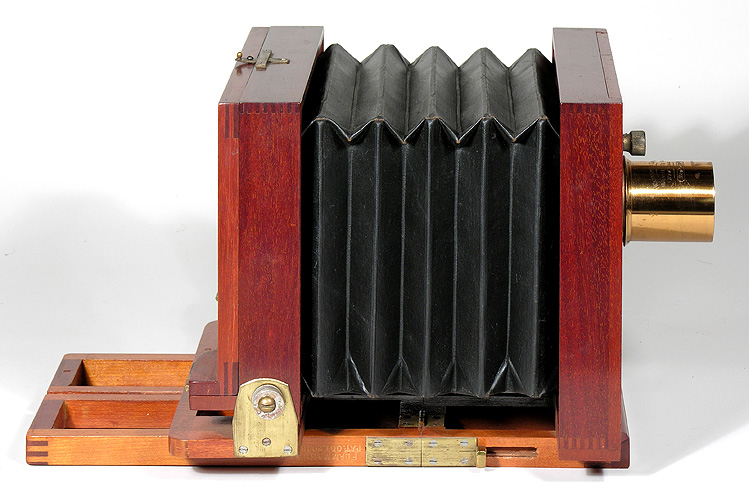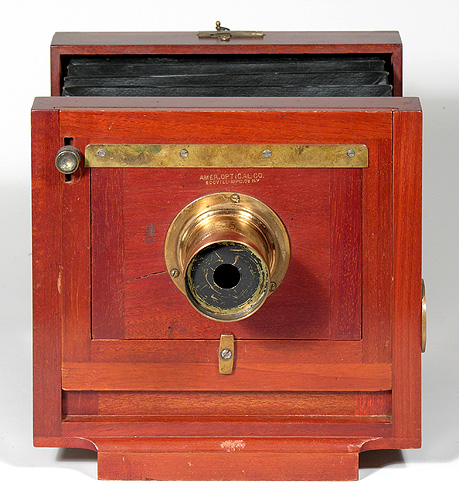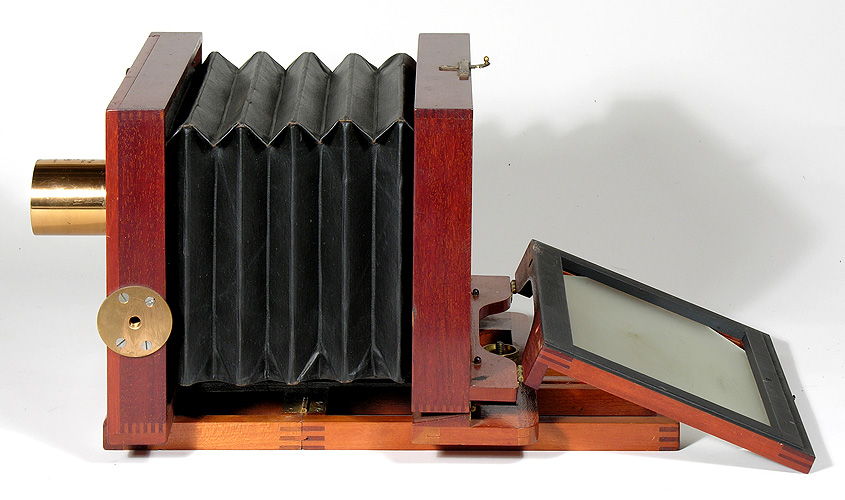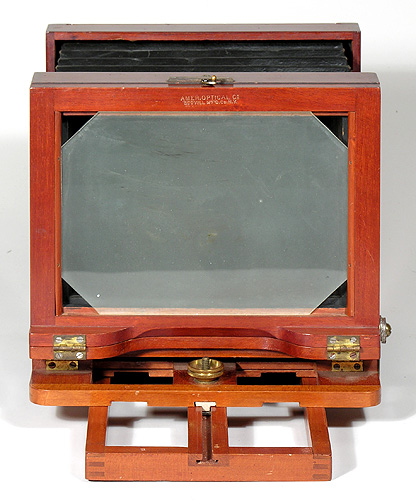 5x8 ground glass hinges at sides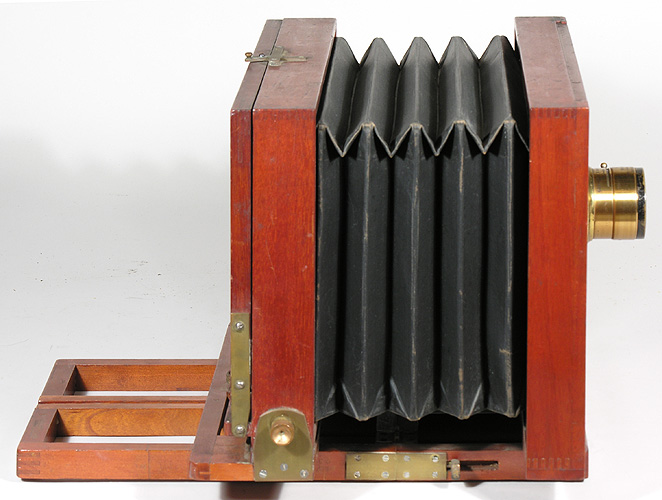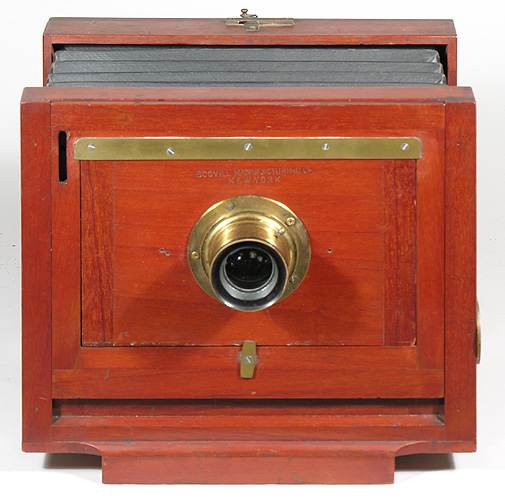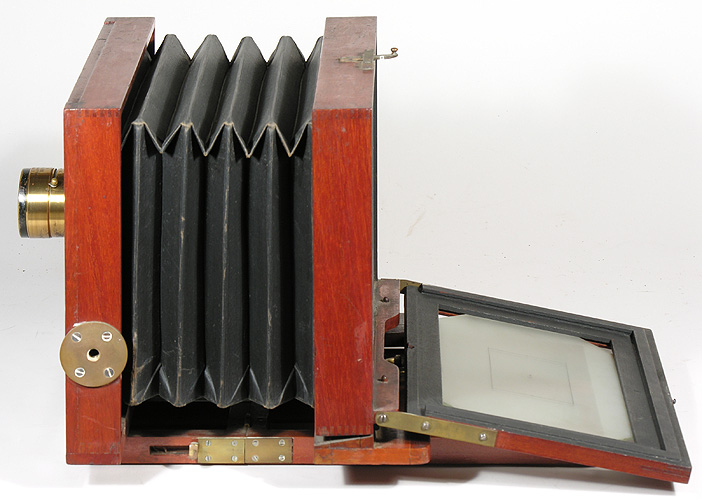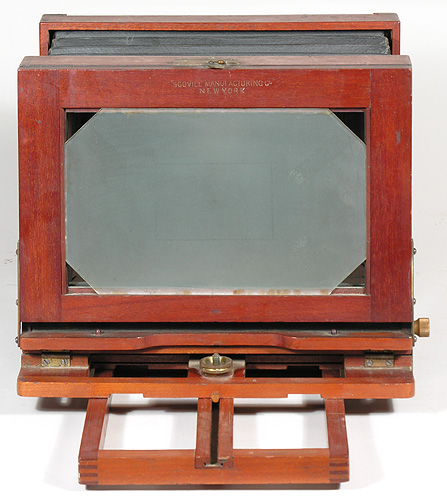 Date Introduced: ; Years Manufactured: c. 1887
Construction: rear focus via push-pull; single swing; reversing by second tripod mount; three-piece lens board
Materials: mahogany body; cherry base; black fabric bellows; brass hardware
Sizes Offered: at least 5x7, 5x8 (cut for stereo septum)
Notes: American Optical Co. seems to have produced some models similar to those produced by its parent company, Scovill Mfg. Co. Such is the case here, which is a camera that appears to be an American Optical version of the popular and common Scovill Waterbury View. As is usual, the American Optical version is a superior quality camera: in this case, it has 1) better quality mahogany than the Waterbury, 2) dark-colored French polish lacquer finish (on the body; the base is varnished), rather than the light-colored, single-coat varnish used on the Waterbury, 3) two rod and cylinder devices (usually) which are also more tightly made to make the bed rigid, rather than the one used on the Waterbury (but still only one used for 4x5), 4) larger bellows and body than the Waterbury for the same sized ground glass, 5) a different swing mechanism, and 6) a different ground glass hinge mechanism than the Waterbury. Below are comparison photos, the American Optical on the left and the Scovill Waterbury on the right. The third example above is stamped on its base "AMER. OPTICAL Co. SCOVILL MFG. CO. N.Y.", and stamped on its ground glass back and lens board (same stamp) "SCOVILL MANUFACTURING Co. NEW YORK". There are two ground glass hinge types, as shown in the examples above.
References:

comparison of American Optical manufacture (left) to Scovill manufacture (right)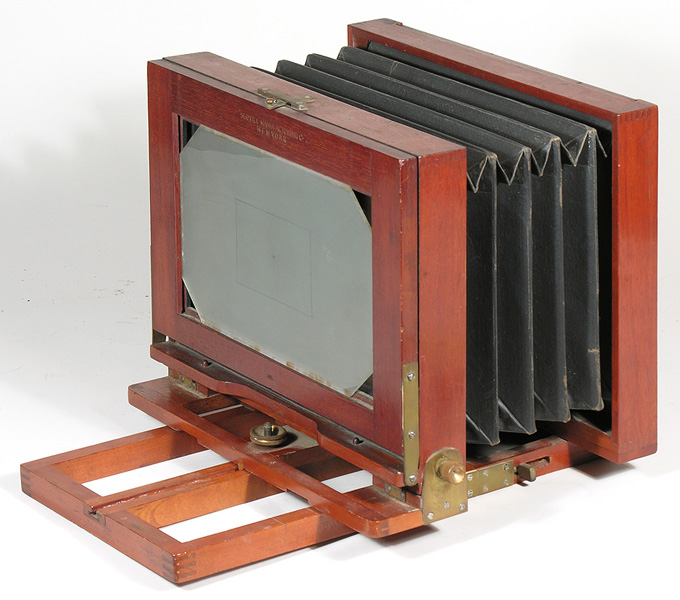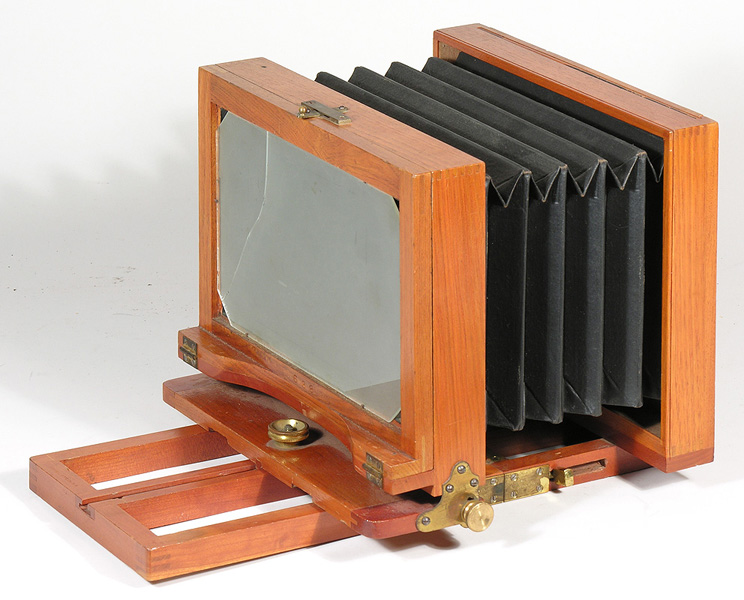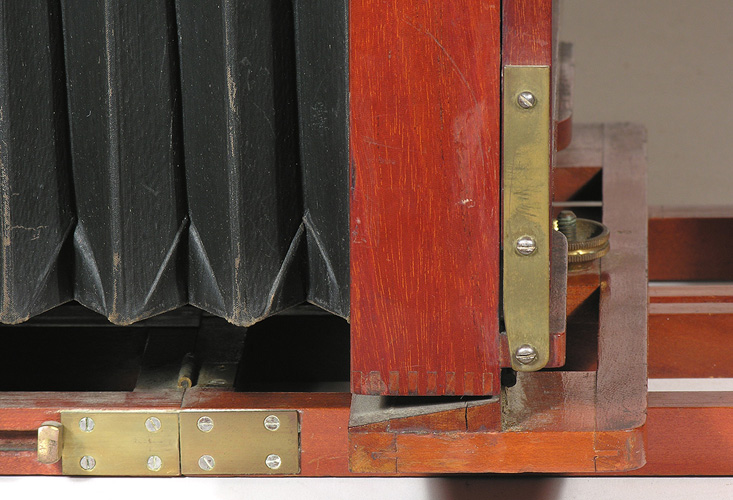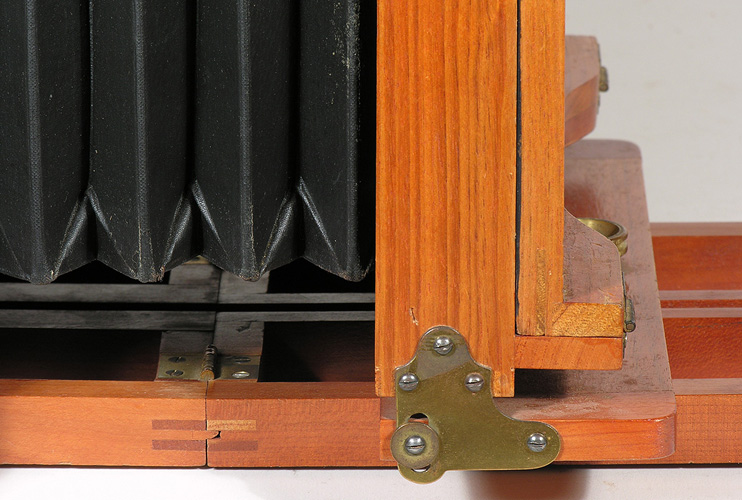 Back to American Optical Co.