Schultze Photo Equipment Co., New York, NY
Early View Camera
5 x 8"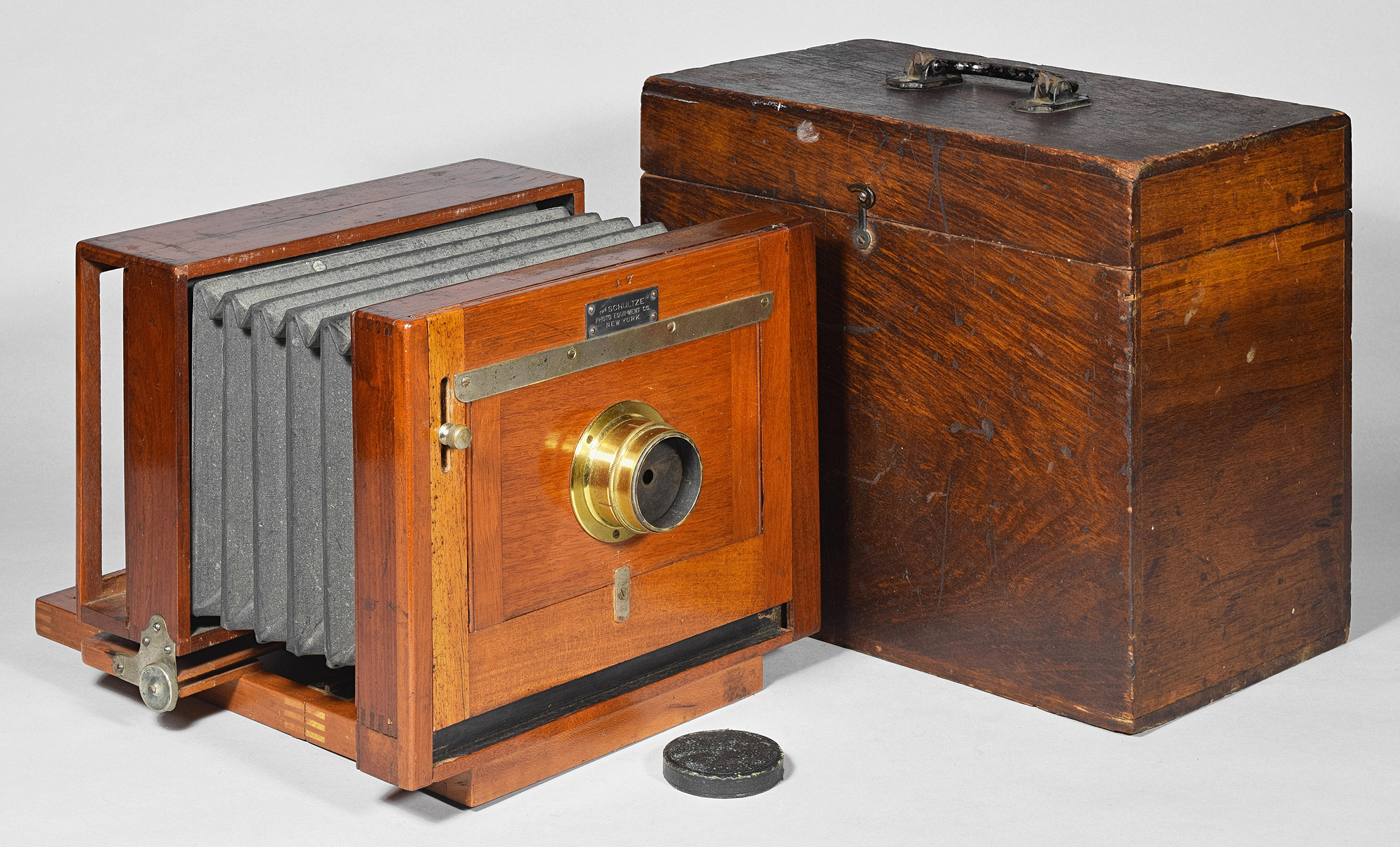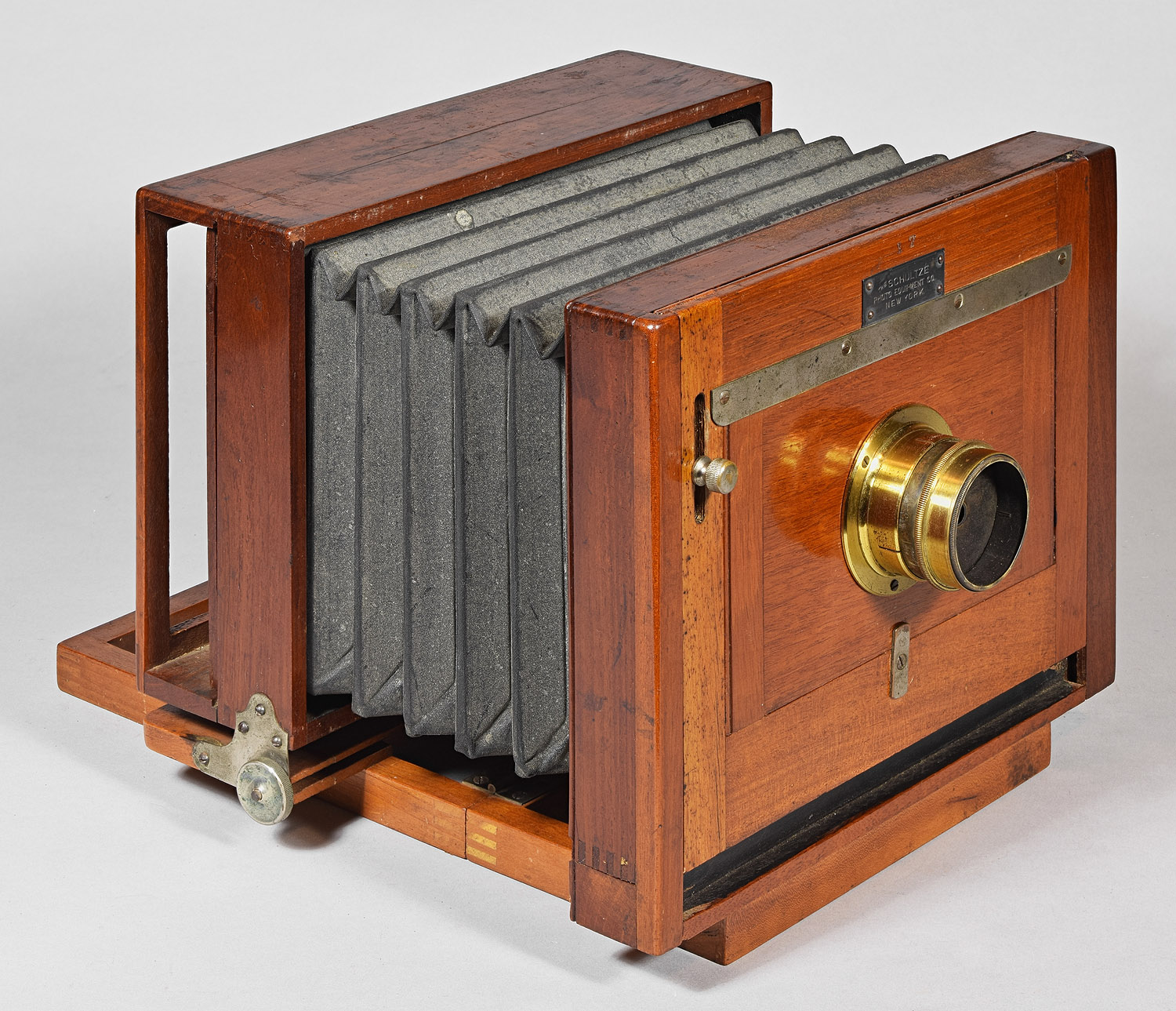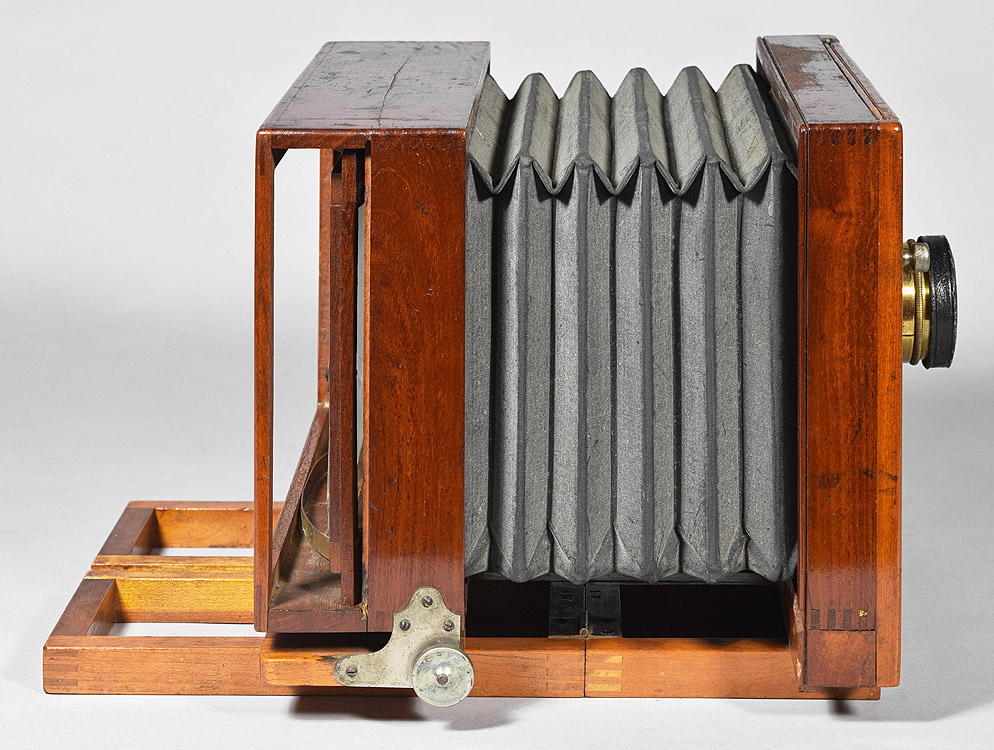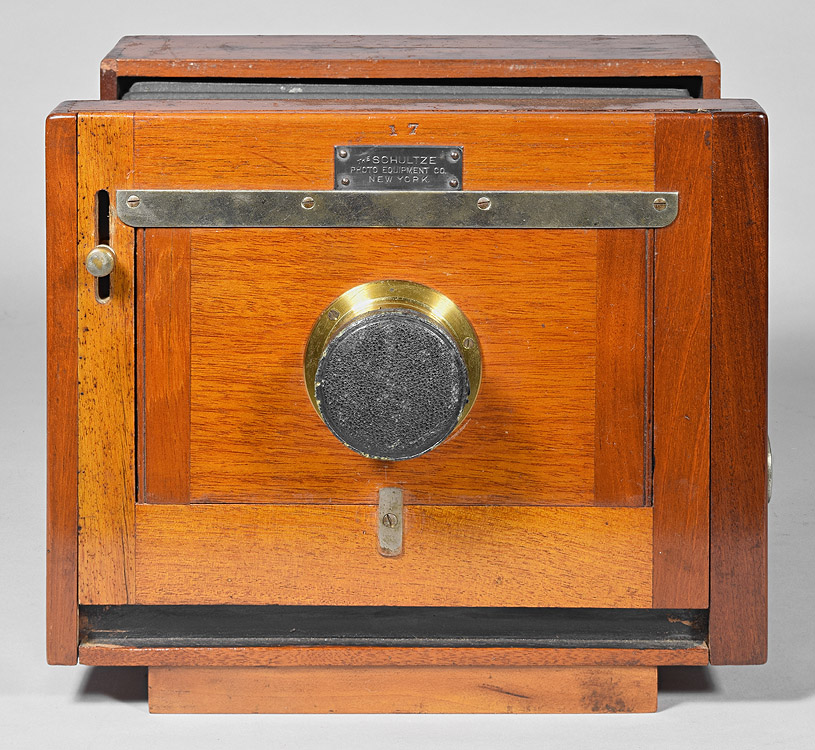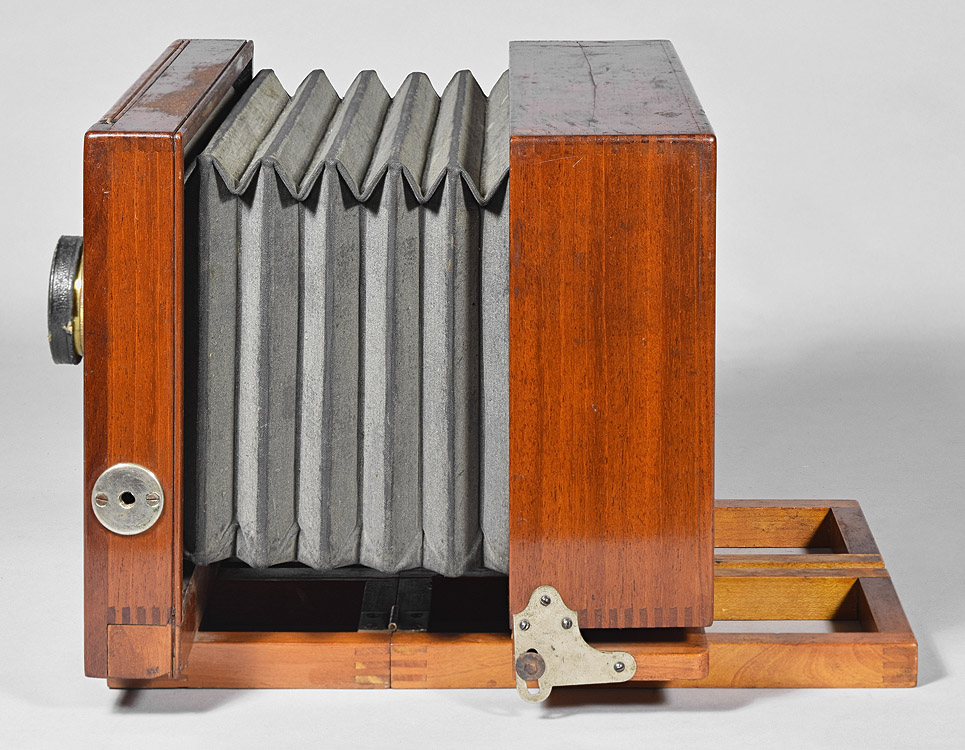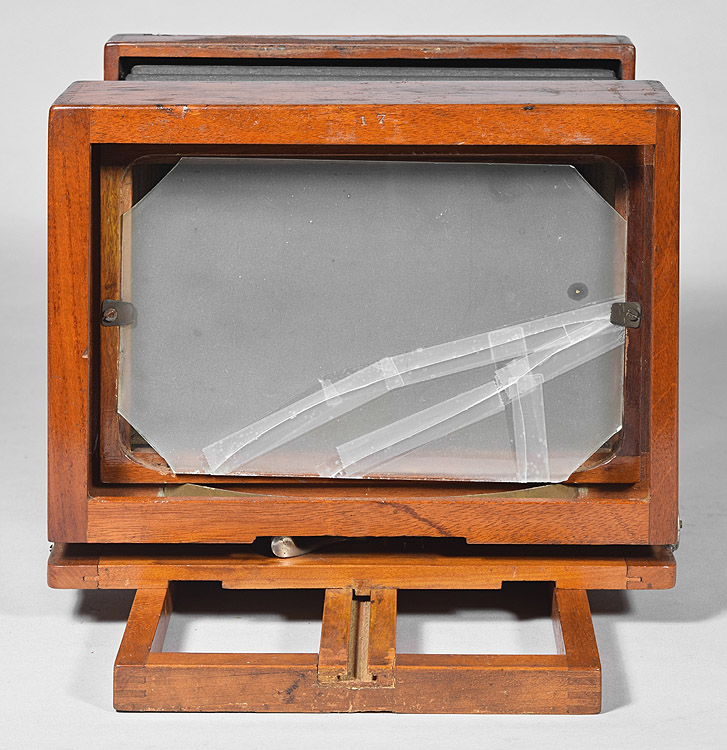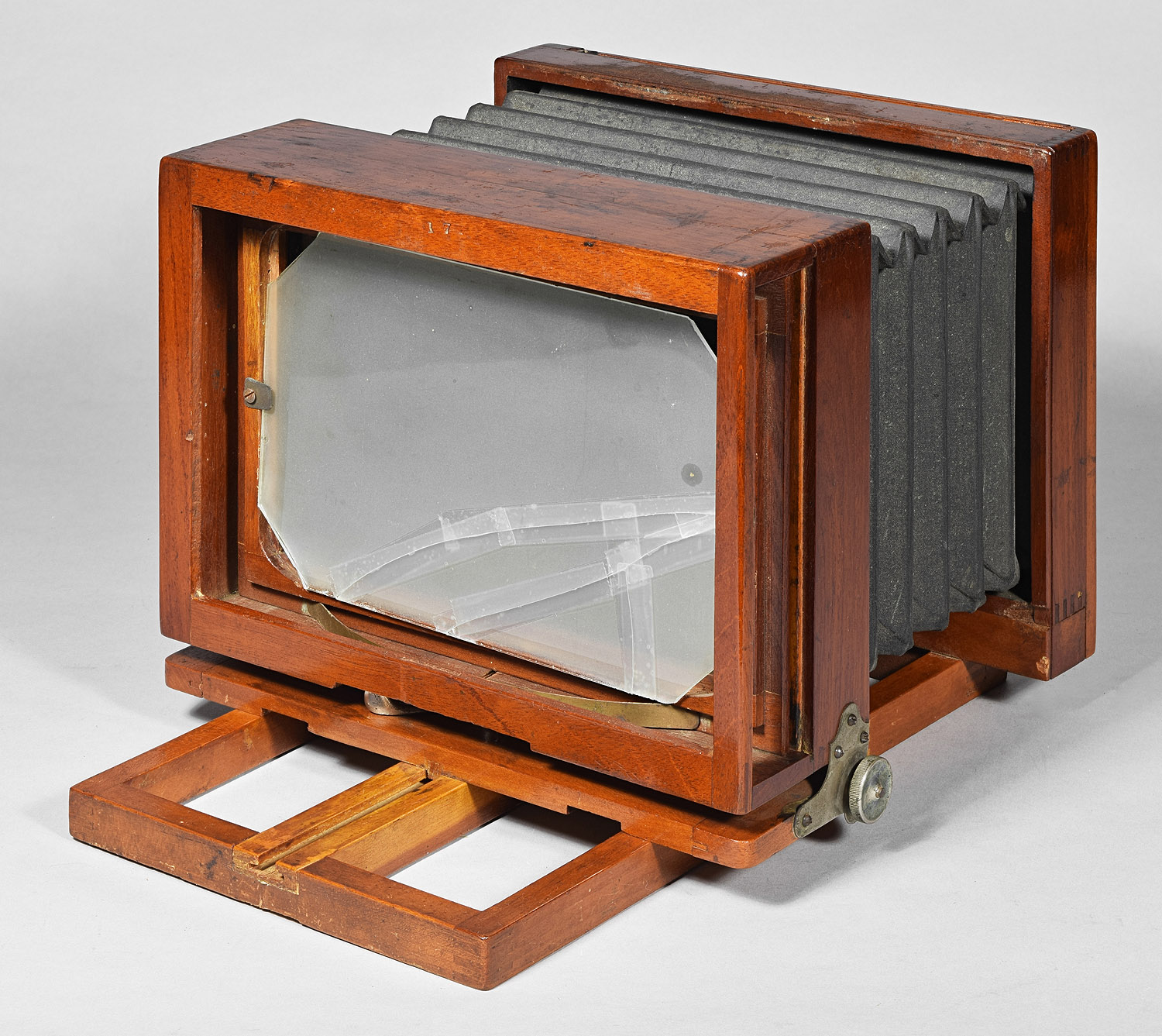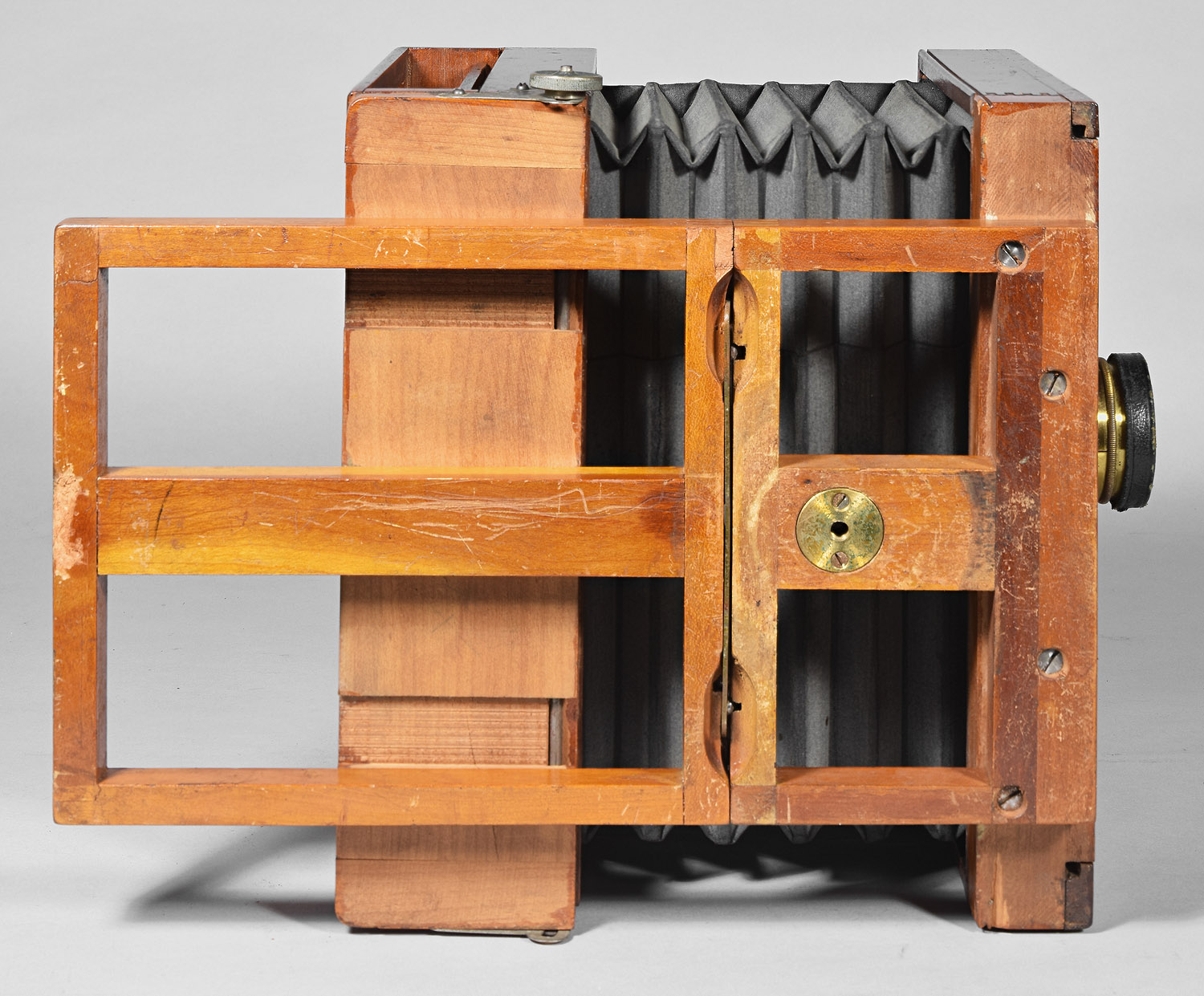 Label on top of rising front


6 ½ x 8 ½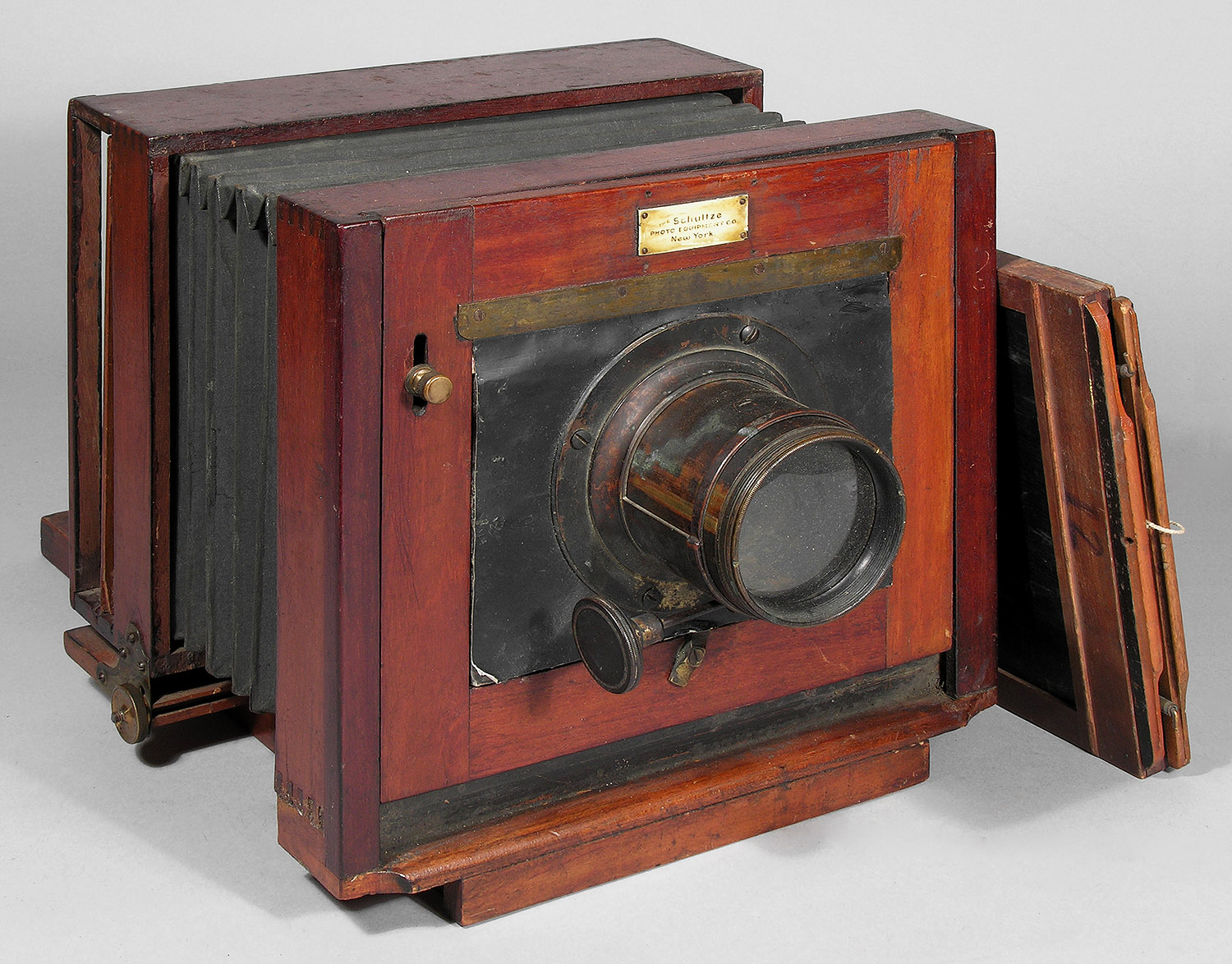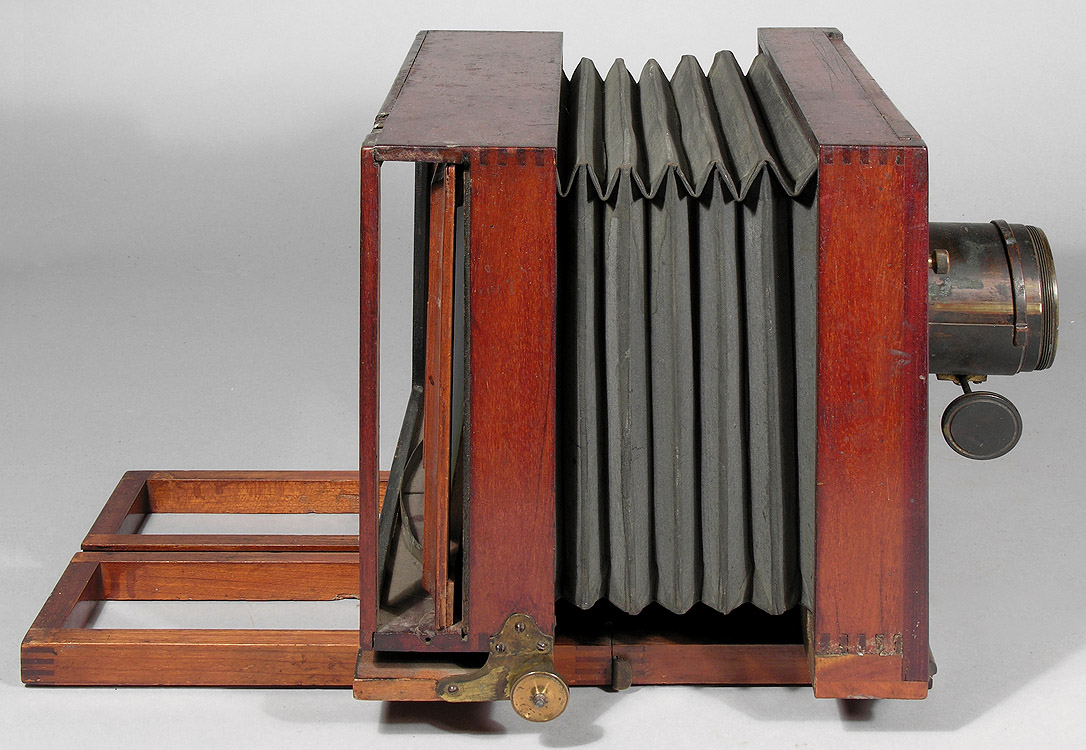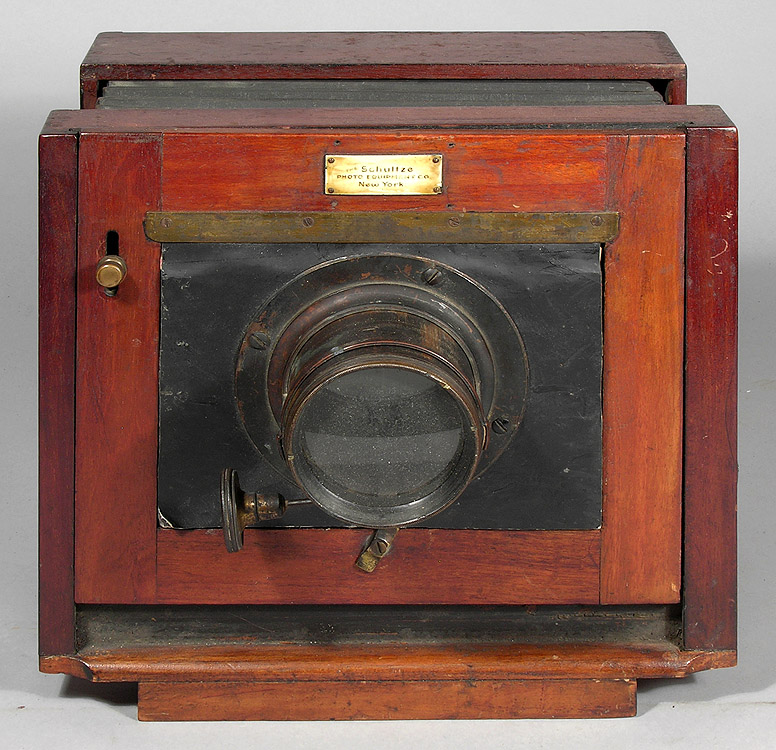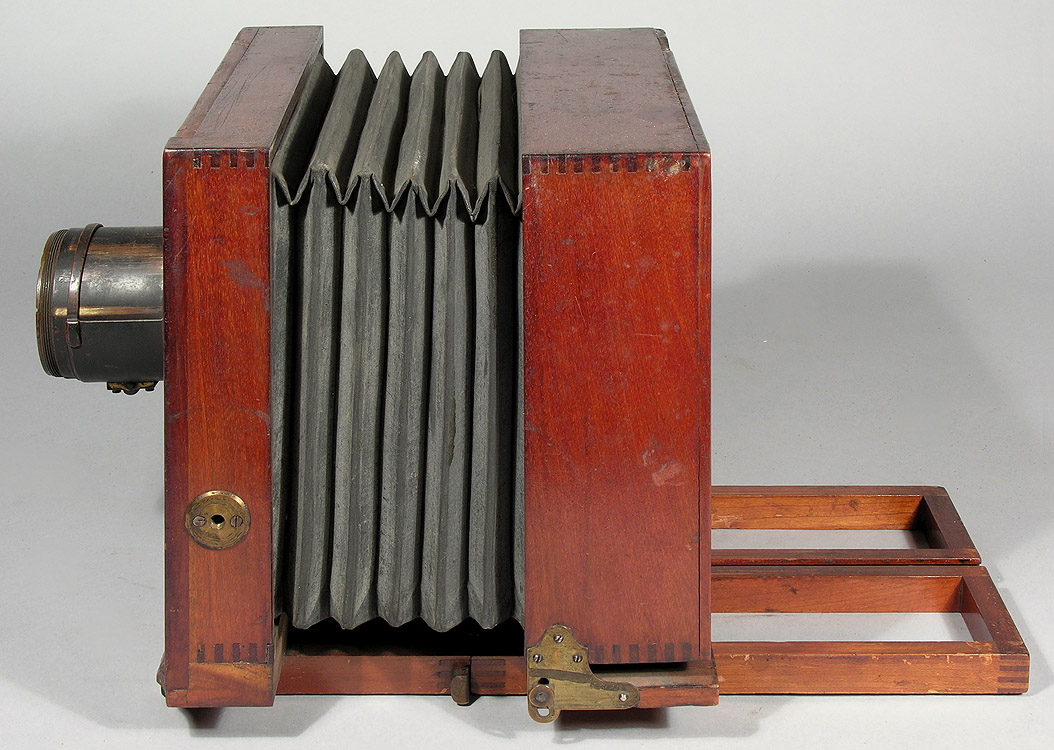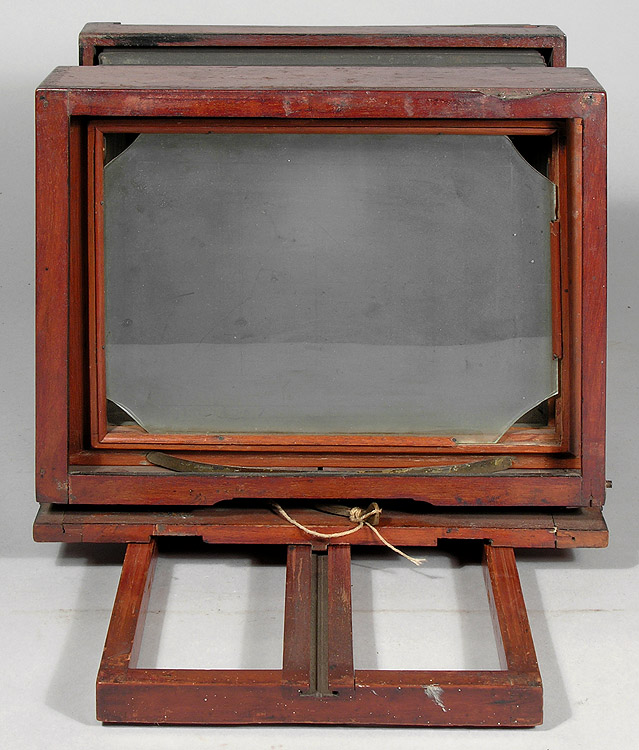 Detail of lower box joint, showing that the interlacing cuts stop before the hole. This proves that the back configuration was planned to be this way rather than cut later. Since the configuration was unusual, I was worried that it had been tinkered with, but that was before a second example was found (see the 5x8" example above).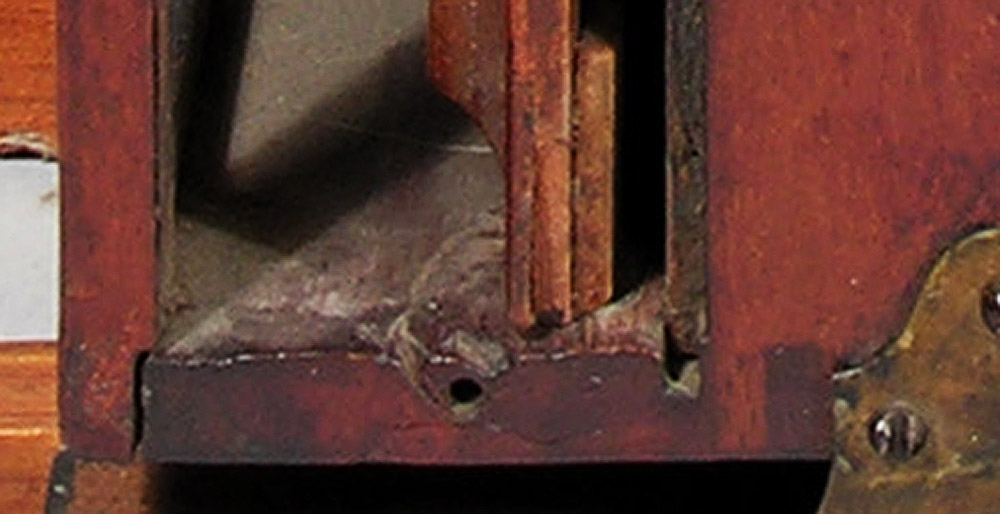 Date Introduced: - ; Years Manufactured: c. 1887
Construction: back focus via push-pull; single swing; reversing by means of a second tripod mount
Materials: mahogany wood body; cherry base; black fabric bellows; brass hardware
Sizes Offered: at least 6 ½x8 ½
Notes:
Schultze sometimes purchased cameras from other manufacturers, e.g., E. & H.T. Anthony NPA. Schultze also advertised some Scovill camera models in its catalogs (see references below). The lifetime of the Schultze company appears to be rather short. Their earliest advertisement appears to be in 1887 and their latest in 1892.
It is fortunate that this camera bears a Schultze label, since it is not found in extant catalogs. The plate holder was meant to be inserted through the slot in the side of the camera. It shares this unusual feature with the Eastman Dry Plate & Film Daylight Enlarging Camera and also the camera called here Unknown No. 4. Because of the expense in manufacturing a slot - construction which is much more involved than the flip back, this design is thought to pre-date the Schultze Champion, Improved, and, I suppose, therefore be a candidate to be the unimproved version of the Champion.

References:
Back to Miscellaneous Camera Companies