E. & H.T. Anthony & Co.

Novel View Camera, Variation 1.5
5 x 8"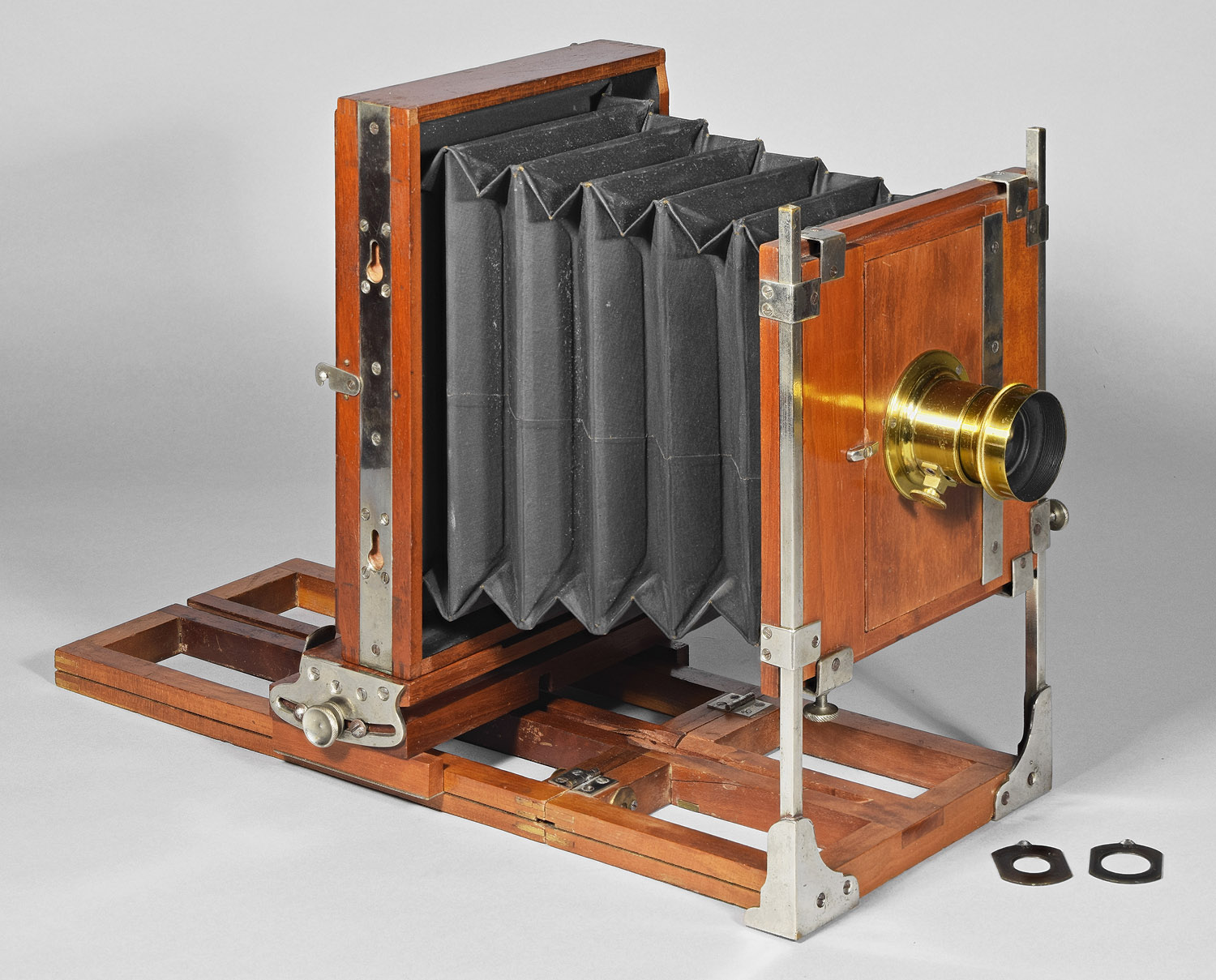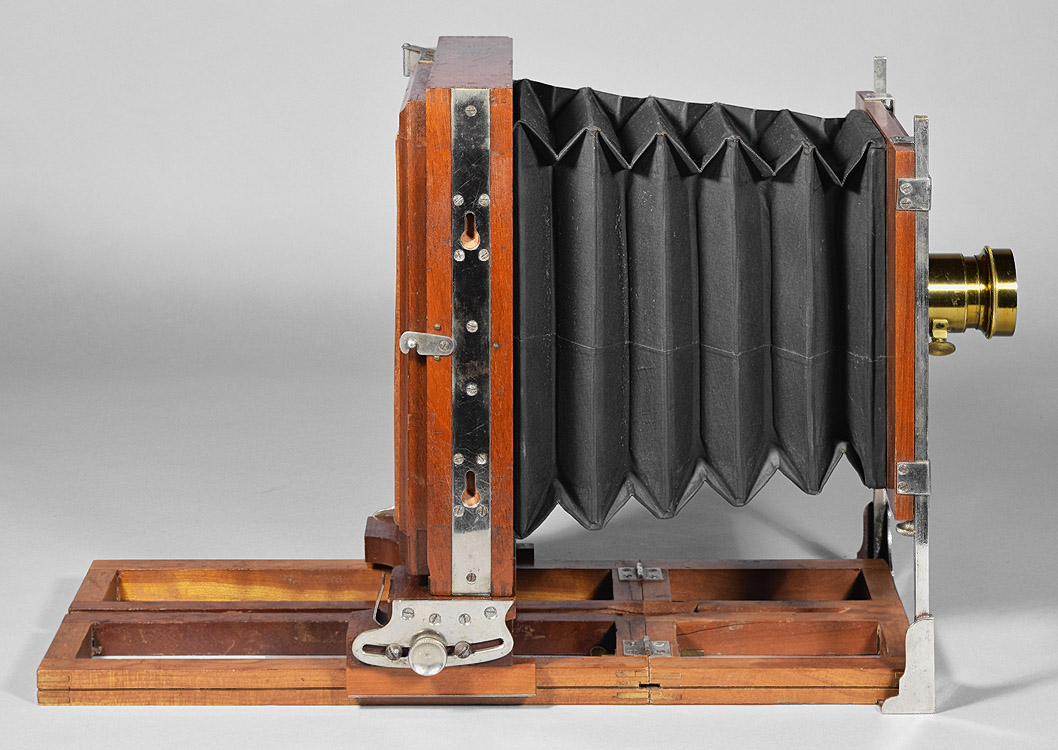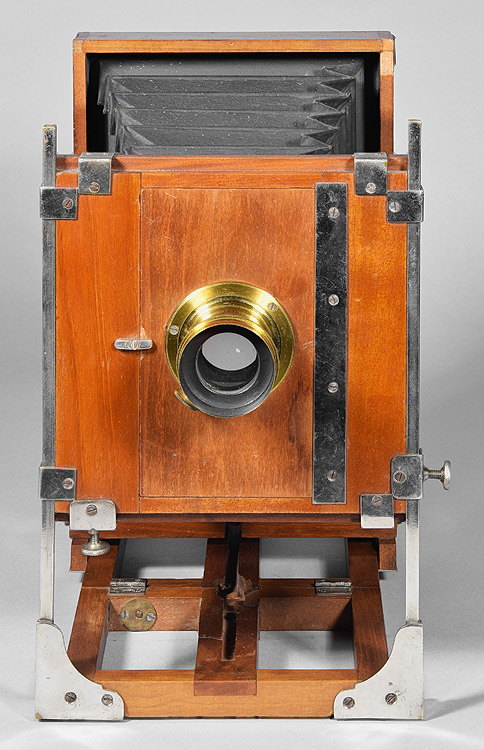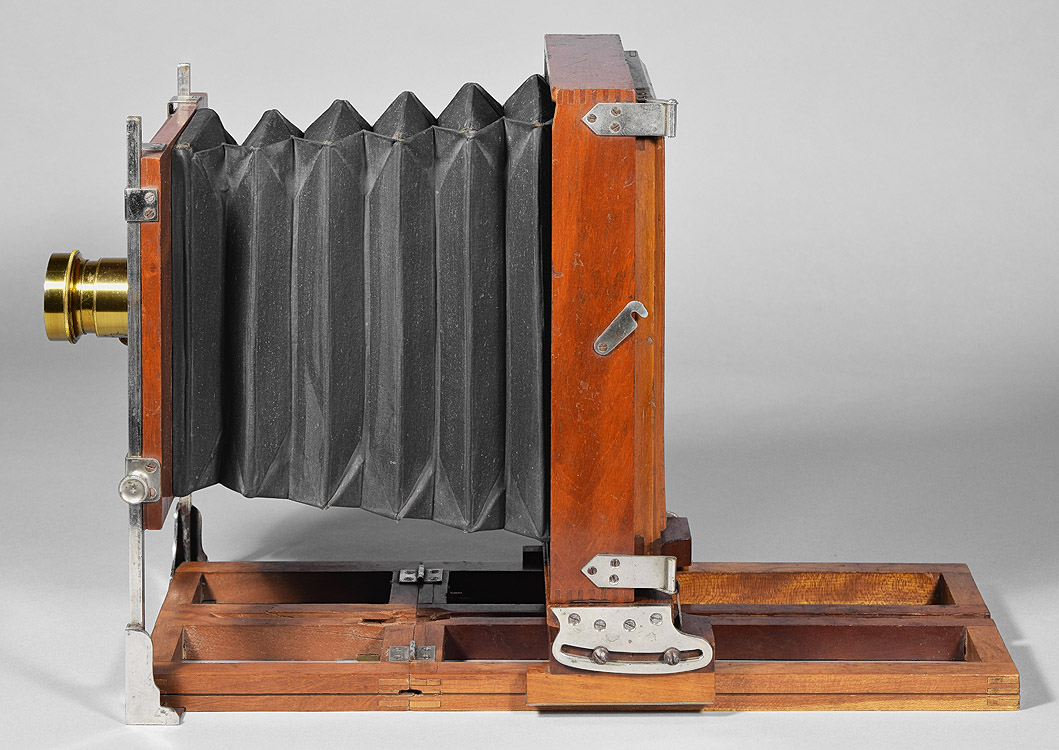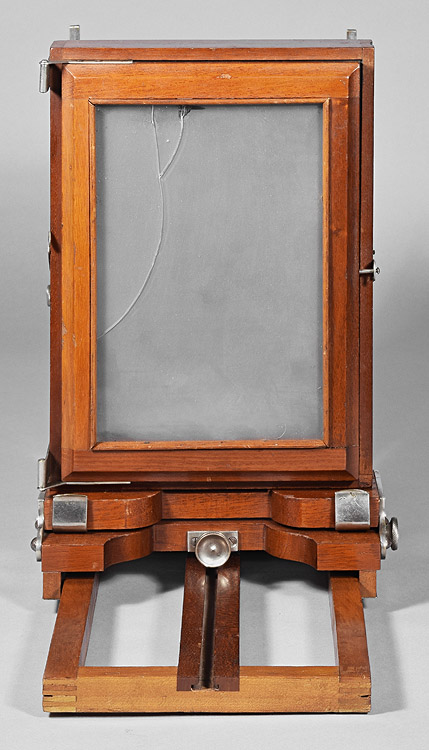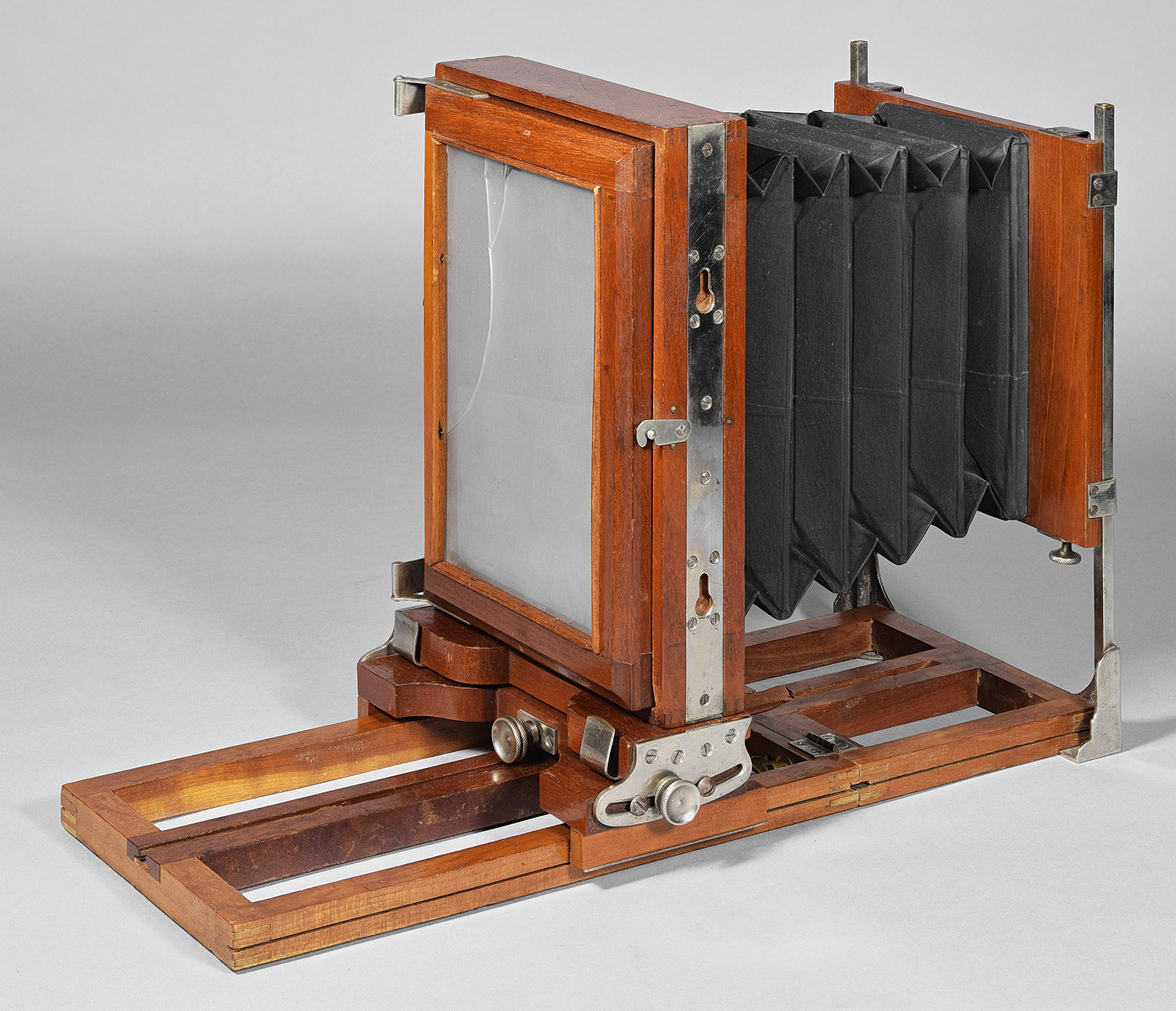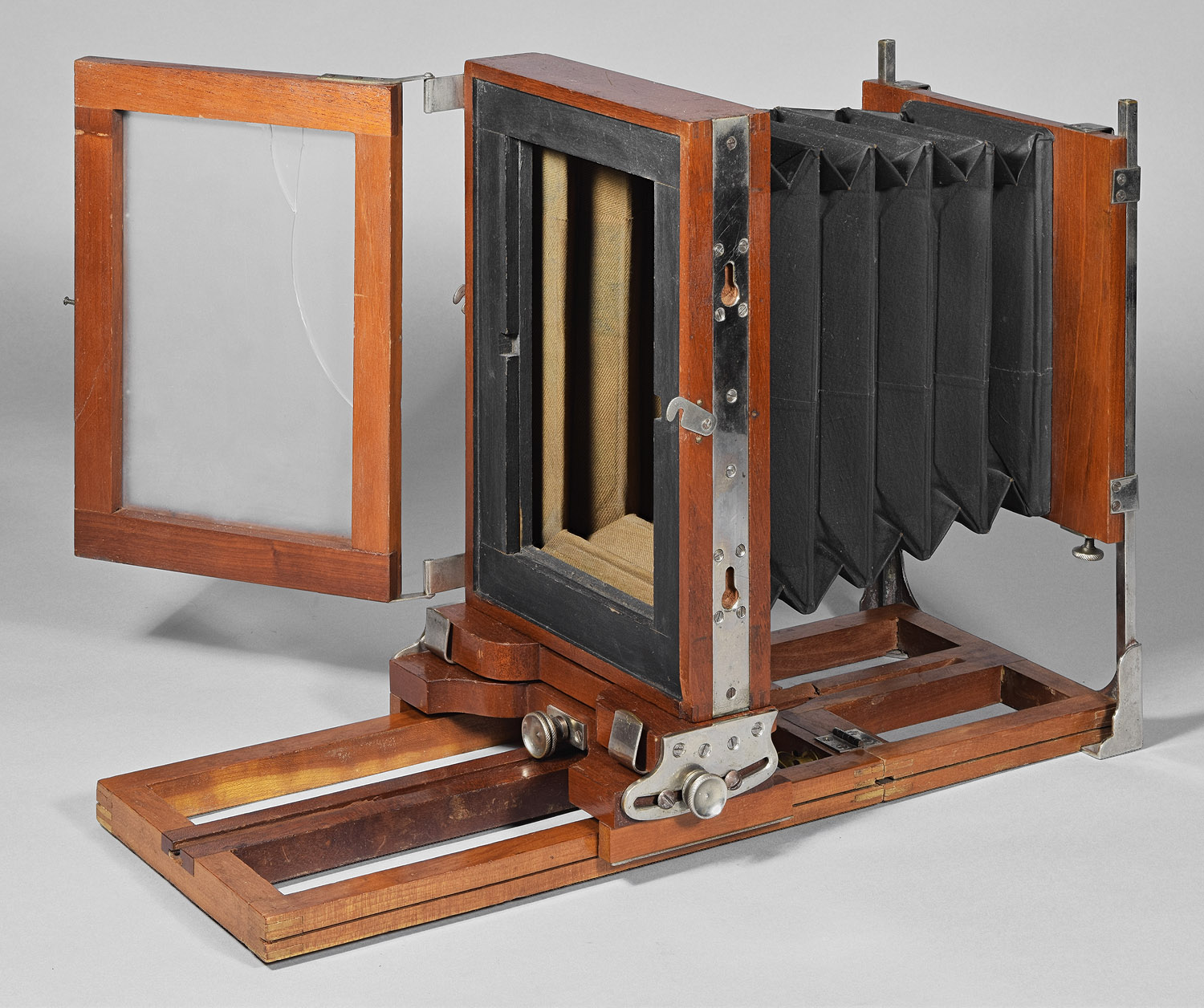 Switching from vertical to horizontal format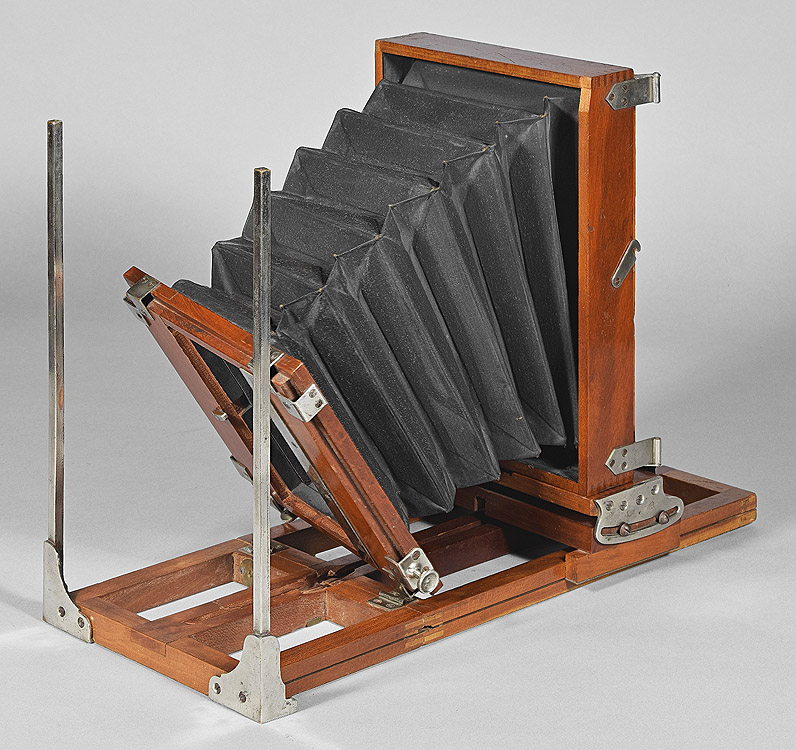 Horizontal Format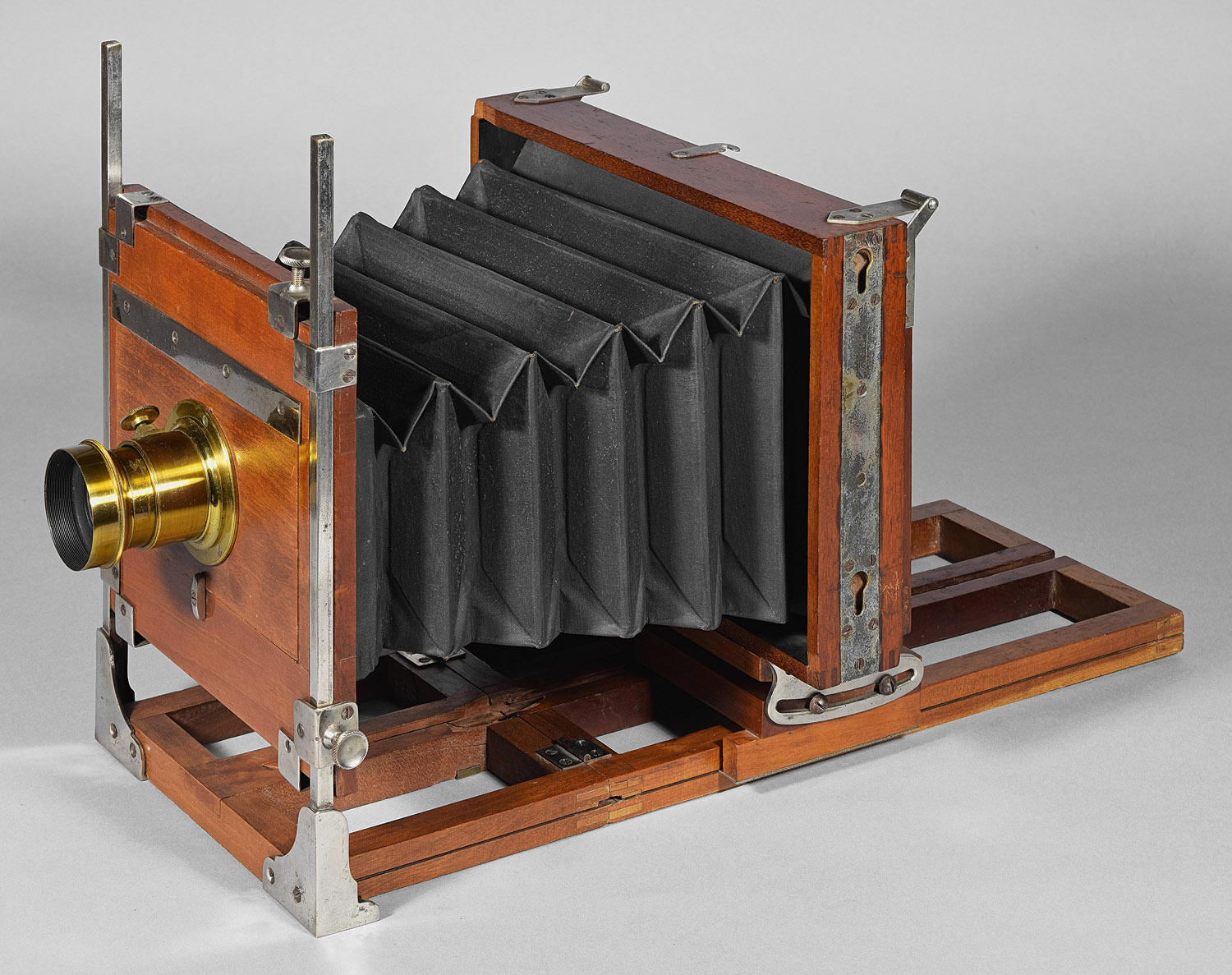 Single patent stamp on rear of platform: "Pat. Mar. 28, '82"


Date Introduced: - ; Years Manufactured: c. 1884-1891
Construction: rear focus via push-pull; single or double swing; reversing by rotating bellows and back; plywood lens board
Materials: mahogany body; cherry base; black fabric bellows; brass hardware
Sizes Offered: 4x5; 4¼x6½; 5x8; 6½x8½; 8x10; in 1888, add 10x12; 11x14; 14x17; 17x20; 18x22
Notes:
Though unmarked as to maker, this camera is clearly one made by E. & H.T. Anthony, as can be deduced by its hardware (virtually identical to that in Novel Variation 2, its plywood lens board (only Anthony used plywood, and its one stamped patent date: "Mar. 28, '82", which is the Anthony patent for rotating the bellows and back of a camera to change format from horizontal to vertical or vice versa.
It has two features that distinguish it from all other Novels and Novelettes.
1. It has a metal strip inlet into and running the full length or width of the rear of the camera box rather than two separately inlet plates. The single strip has two key-like holes to engage corresponding posts on the rear standard, whereas all other Novels and Novelettes have four keyholes.
2. Most surprisingly, its bellows do not spin behind the front standard, as do other Novels and Novelettes. Rather, to change format, the entire front standard is lifted off the metal supports, rotated 90 degrees in the air and the re-installed in the other format. In order to lock the front standard on the metal supports, two thumbscrews are provided - one in use during vertical format and the other in use during horizontal format. One thumbscrew is not being used no matter which format is chosen.
References:
Never pictured or described in catalogs.
Back to American Optical Co. / Scovill Mfg. Co. (alphabetical)