Rochester Optical Co.
Commodore Camera
C.H. Codman Catalog, 1886, p. 9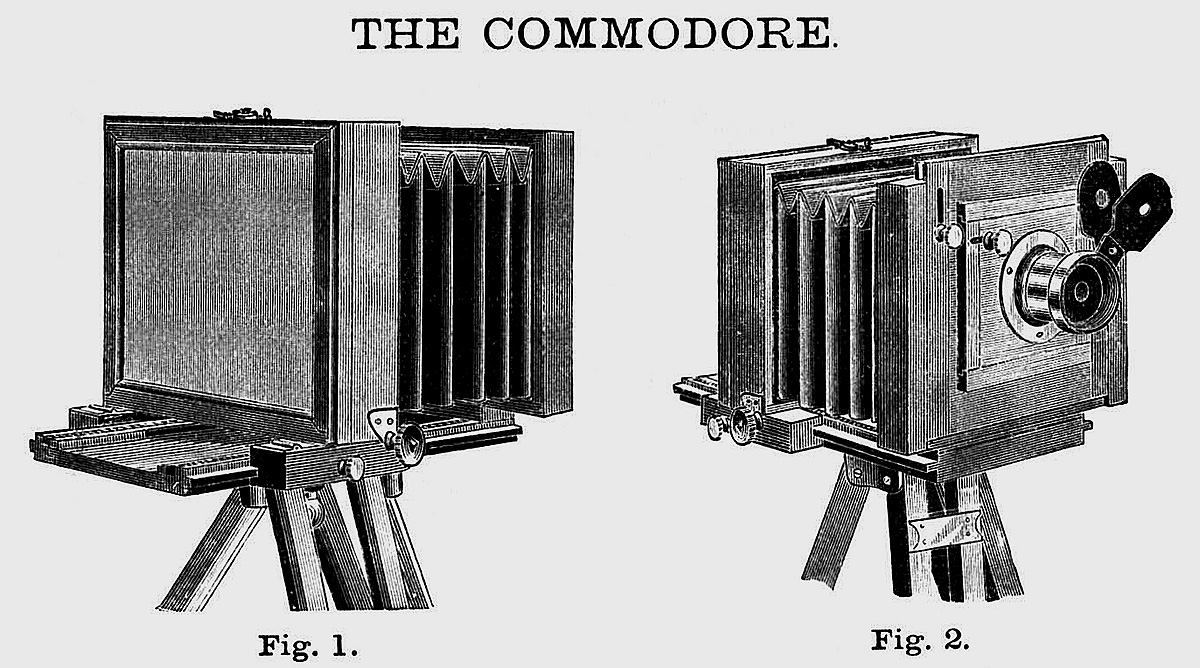 4 x 5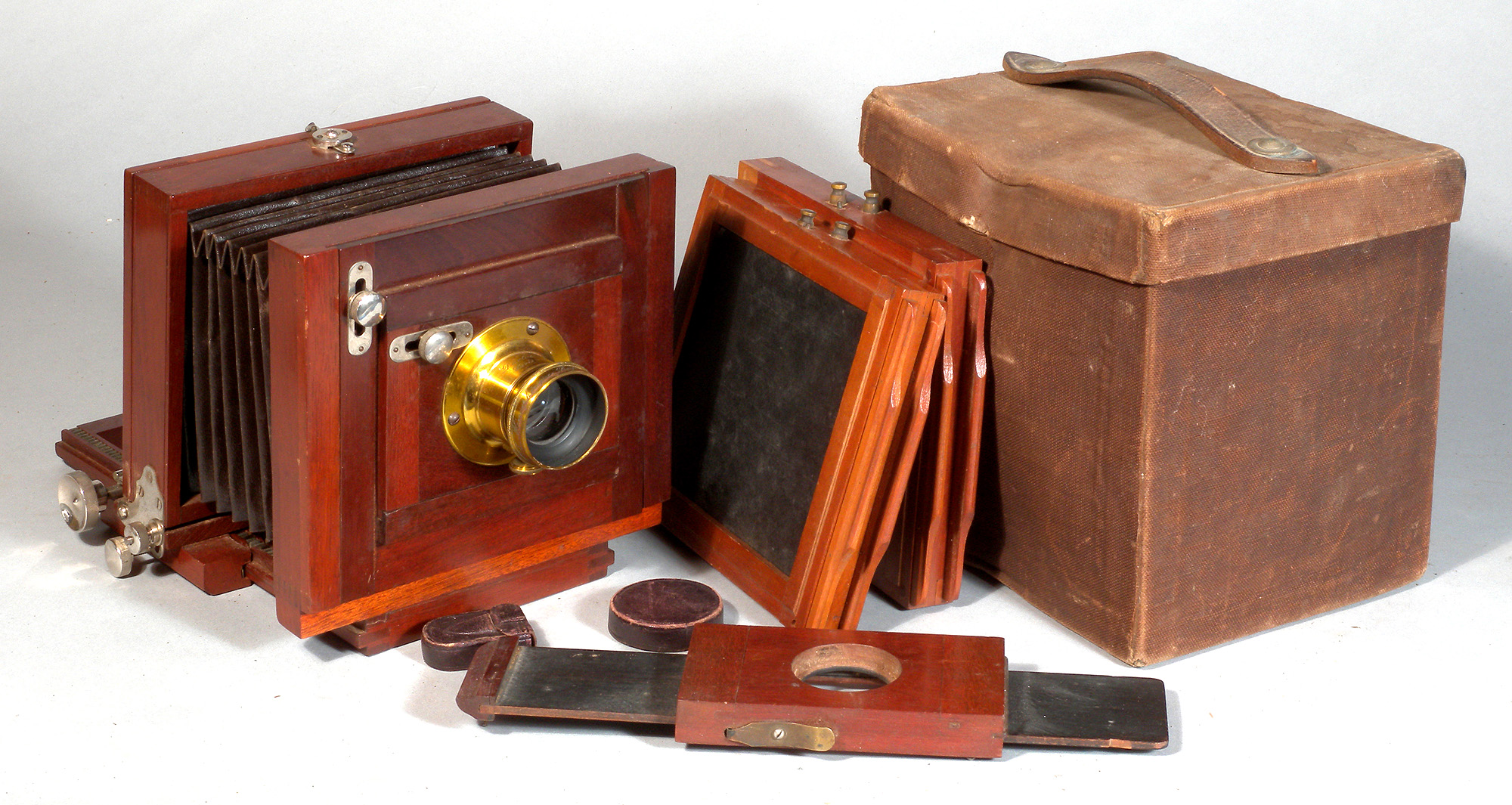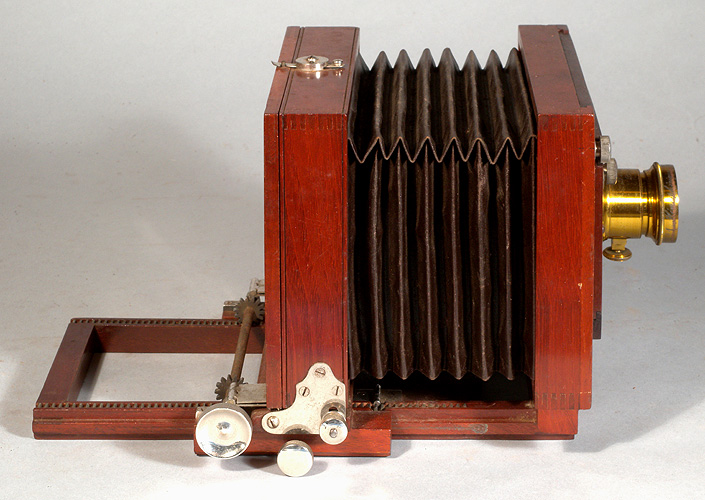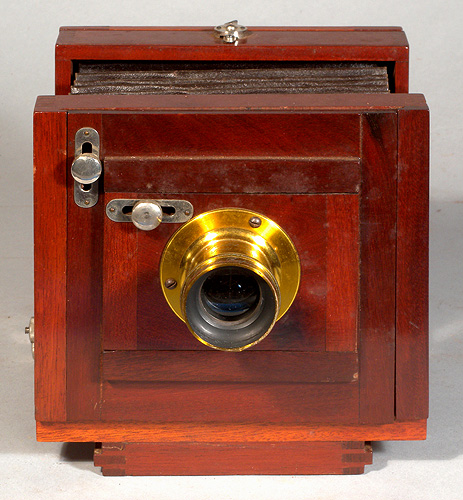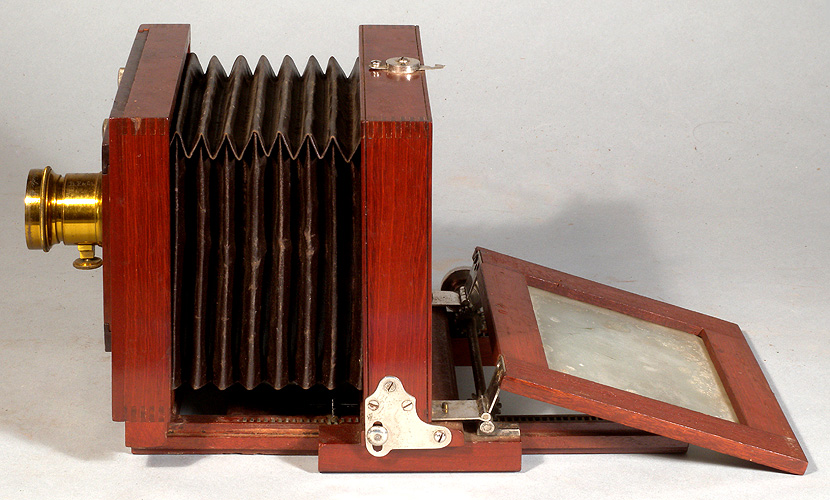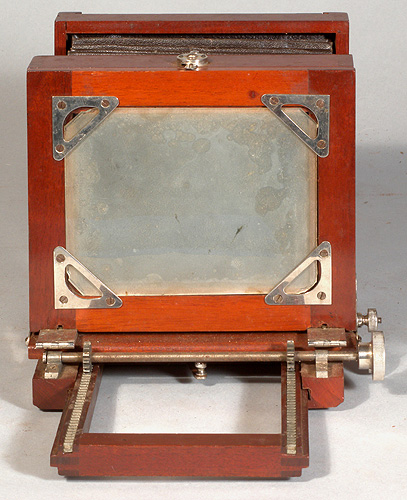 Date Introduced: - ; Years Manufactured: c. 1885-1894
Construction: back focus, no or single swing, gears on top of base, reversing by two tripod mounts, wooden track guides
Materials: mahogany body, nickeled hardware, maroon fabric bellows
Sizes Offered: 4x5; 4¼x6½; 5x8
Notes: similar to and the same price as the New Model Improved; in that it is a back focus, straight-bellows camera with rack and pinion focus via a knob behind the rear standard. The difference is that the Commodore has a shifting as well as rising lensboard arrangement. All advertisements for the Commodore mention rack and pinion focusing.
References:
American Journal of Photography, March 1885, p. 9
Illustrated Catalogue of Photographic Apparatus Manufactured by the Rochester Optical Co., C.H. Codman & Co. (Boston, MA), June 1886, p. 9

Back to Rochester Optical Co.